The Internet of Things (IoT) is a technology that includes smart devices such as sensors, actuators and network devices able to communicate with each other and with external systems. This technology is developing rapidly and the use of IoT is increasing in many industries to improve efficiency, safety and quality of services.

IoT technology and competitive advantage for businesses
The Internet of Things (IoT) is becoming increasingly important in industry and commerce. Allowing to collect and analyze data in real time to improve production, logistics, and resource management is a key utility. Consequently, companies using this technology benefit from a competitive advantage.
Competition among companies is becoming increasingly fierce, and to stand out, it essential to have high-quality, low-cost production. Meaning that, increasing the amount of production per unit time is a good solution.
The main goal is to achieve the best balance between operating costs and revenues, as reducing costs per unit of production is one of the key factors to consider in any competitive market. In this context, cost reduction studies of operating activities, purchasing, production and marketing costs are gaining more and more importance.
IoT technology: reducing operational costs
The good news is that technology offers many opportunities to reduce operating costs, particularly in transportation, between departments and between processing points. Using new technologies for dedicated material handling transport equipment (for instance forklifts) can make the process more efficient and faster.  In fact, the responsiveness of forklifts in lifting and transporting loads, as well as the versatility in their use, are gradually increasing.
Moreover, the development of technology has created new opportunities and new businesses in all sectors, whether in the production, storage or shipment of raw materials, semi-finished or finished products. In these cases, the use of lifting and transporting machines, conscious and responsible labor, are preferable when combined with high-level technology.
IoT technology: evolution and security to support specialized workforce.
The rise of transport lifting machines and the use of IoT increases positive contributions to the workforce as they facilitate all industrial and commercial activities, including production in various lines of business, temporary storage, main warehouses and shipping stages.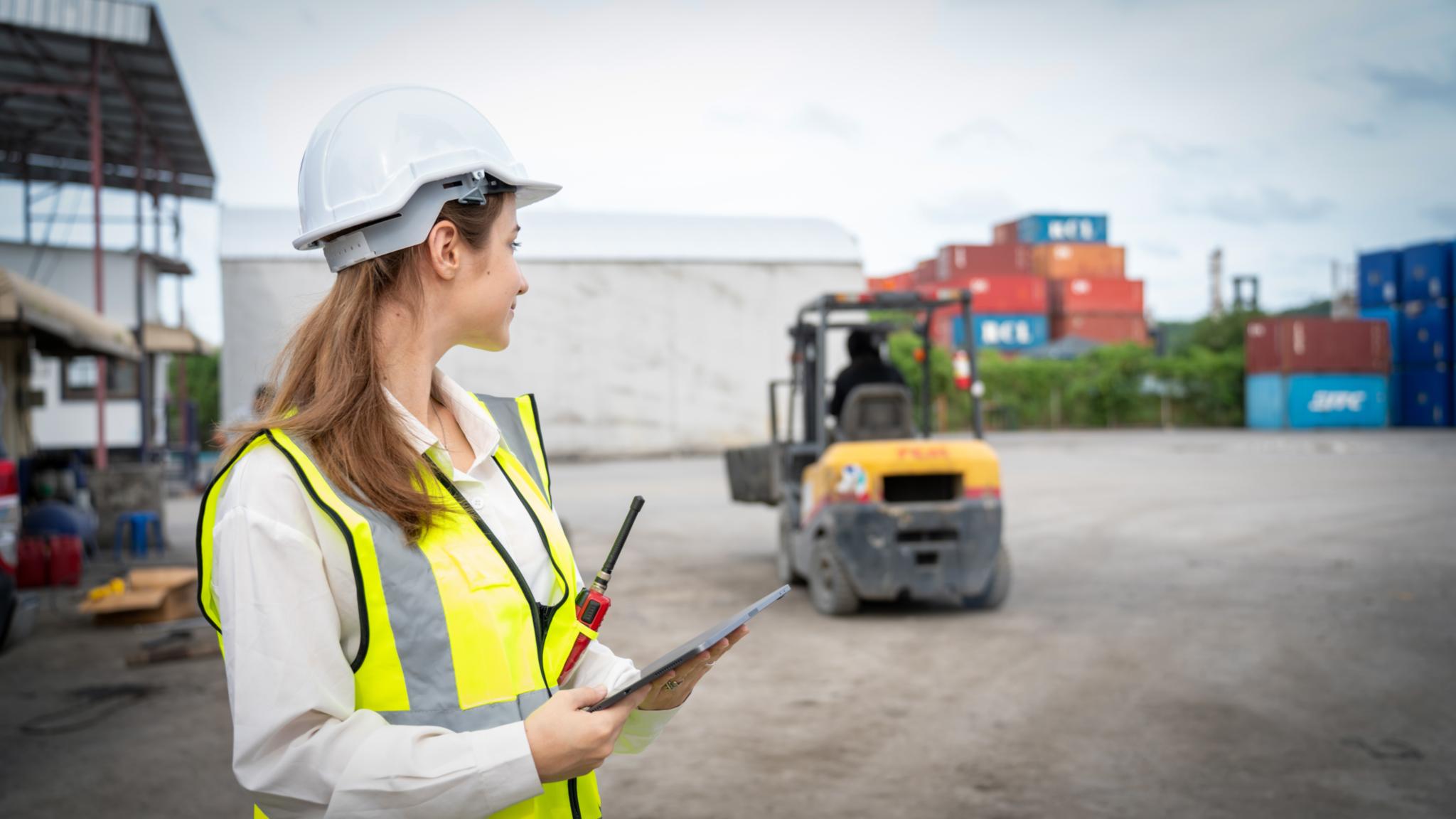 In the last decade, forklifts have evolved and the most widely used technologies ensure that loads are moved more easily, quickly and safely than more traditional means of transportation.
IoT allows companies a remote control of their devices and equipment.  Problems can be identified and fixed before they can cause disruptions in production. In addition, IoT enables companies to optimize resource utilization, for example, by using sensors to monitor the load level of forklifts and schedule maintenance operations.
Internet-connected forklifts
An example of how IoT can be used to improve production are Internet-connected forklifts. These trucks are equipped with sensors that collect data (location, speed, load level and other information).The data collected can be used to optimize the use of the trucks. For example, by scheduling load movements more efficiently.
On top of that, the use of Internet-connected forklifts enables companies to monitor and manage their assets more efficiently.  Notifications are sent in case of problems or malfunctions, allowing companies to act rapidly and prevent any disruptions in production.
In conclusion, the Internet of Things (IoT) and the use of Internet-connected forklifts are some of the Best Practices that companies can implement to increase the amount of production per unit of time, reduce operating costs, improve competitive conditions, and make handling operations safer. Using these technologies enables companies to collect and analyze data in real time to optimize production, logistics and resource management.

Tamarri has always been committed to security within companies. For Tamarri, security is smart! 🔝