#History
Guided by the intergenerational passion for mechanics in general, which goes on for almost 70 years, we work with dedication and passion on Italian and international territory in the field of production and marketing of spare parts.
The origin
It was a complicated moment … the war was just over, the real one, which the grandparents are telling their grandchildren.
Operative in the war industry but not completely satisfied with that activity, already in 1951, Pietro's grandfather of the current holders, operated in the field of spare parts and decides to spend full time on that passion. We are in the late years of war and grandfather Tamarri contributed to support the Italian economy with few collaborators, and few financial resources but with so much brainpower.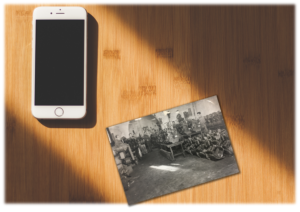 In the '60s / 70s, years of the "economic boom", Giampaolo Tamarri, son of grandfather Tamarri, understood the foreground role of forklifts in the rising Italian industrial scenery. It was at this time that he decides to convert the company to this new and courageous direction and seize the opportunities of the historic moment. Until the beginning of the 80's, the company moves forward and grows together with her children. Passion is slowly transmitted and renewed in processes and ideas.
Between 1984 and 1991, the IIT company was established by Tamarri Andrea, Giampaolo's first-born son, that, thanks to his father's teaching, starts his career. Even Gianluca, Andrea's brother, joins the team and in 1991 the IIT changes its social status and becomes Tamarri srl. Continuous growth and projection to more competitive markets lead in 2007 to transform the company into .
Today, the company is a strong, state-of-the-art and always expanding organization with a special focus on the world of security, online sales and new products
ALWAYS AVAILABLE SPARE PARTS
Thanks to our spare parts catalogue we can guarantee delivery throughout Italy within 48 hours of each item. Punctuality, professionalism and delivery guarantee. Special discounts for our registered customers on our online store. Please check it out!