The first forklift truck was built in 1917, designed by Eugene Clark, who at the time dealt with truck axles.
We've already spoken about it in one of our very first articles, telling the story of the Rich Manufacturing Company, where everything – or almost everything started.
CLARK AND THE EVOLUTION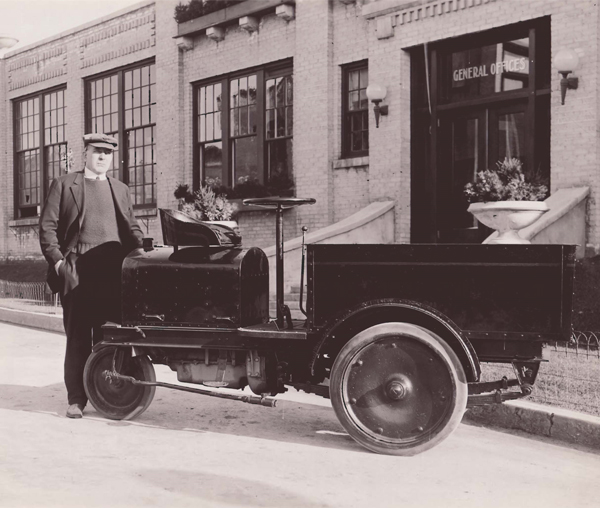 Created as a means to facilitate the movement of materials inside the factory, the first Tructractor immediately sparked curiosity and, in a short time, Clark began to receive requests from partners and customers, who wanted vehicles just like his prototype.
The first vehicle was designed to meet one simple requirement: moving material from one point of the company to another quickly, efficiently and with minimum effort.
It was an internal combustion engine, equipped with a platform that held a container capable of holding up to 2 tons of material … there were no brakes.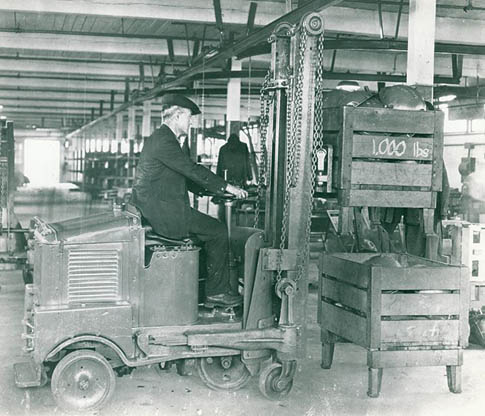 In 1918 there were already eight Tructractors built, 75 in 1919, the year in which Clark also touches down in the foreign market.
The forklift truck became massively popular at the end of the Second World War, pushed mainly by the war industry.
From that distant and primordial model to today the innovations have really been so many, thanks in particular to digital and to the application of the latest technologies the forklift has ballooned in performance, possibilities, comfort and safety.
For over 40 years we have been dealing precisely with this, the forklift truck and its most "intimate" components.
Thanks to a catalogue of over 20,000 items we are able to provide the best products for any forklift: from engines, to braking systems, from accessories to items dedicated to safety, all in 24/48 hours from your order.